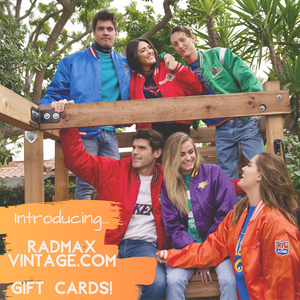 NFL? NHL? MLB? NBA? Literally - whut iz sport.
We get it. You know your ________ would LOVE this website, but you don't ~quite~ remember the team s/he loves or their size or preferred lewk. ALL GOOD. Get them a gift card! Send them the gift of *options*!!
All gift cards expire 1 year after purchase.